Description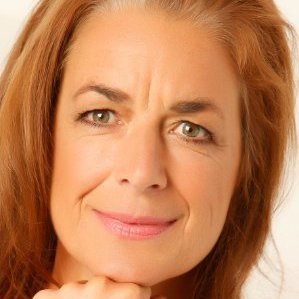 I have worked as journalist for 30 years with an interest in innovation and in Usine Nouvelle magazine and Young Leader of CJD.
Passionate of biotechnology, I decided to revive the newsletter Biotechinfo 3.0 in 2014. 2028I believe that the scientific advances in the field of genetics , sciences called " omics" and massive data processing techniques (global data) will revolutionize many areas such as health, nutrition , energy, green chemistry. They will help to develop more effective therapies, new forms of nutrition and will facilitate the energy transition in the 21st century NBIC convergence (neuroscience , biology, computer science , cognitive science ) will change the future of mankind. The objective of the Biotech info 3.0 publication is to provide strategic intelligence on French and international scientific innovations for professionals in education , research and industry.
We deal with biotechnology issues both technical, and ethical, legal and regulatory.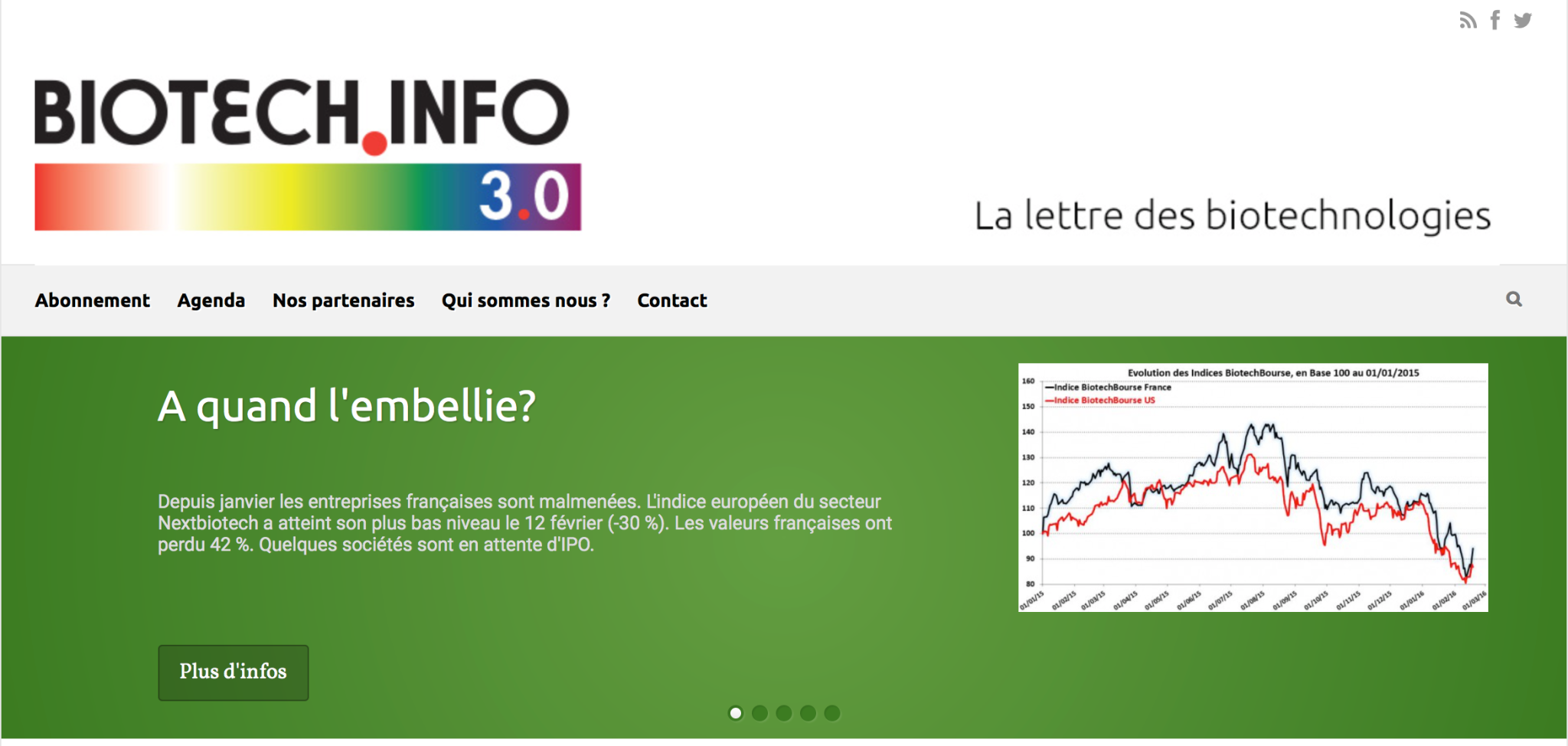 Biotech Info 3.0 publication is based in Biocitech, the « City health and biotechnology companies », located in Romainville in eastern Paris. Our team comprises ten scientific journalists working in close collaboration with experts, to publish articles and reports focused on innovation and particularly well evidenced. To be at the crossroads of the biotech intelligence , we have established partnerships with professional clustersSUCH AS Medicen Paris Region, Agro - Industry Resources IAR ) Cosmetic Valley , Capbiotek , 2028We are also partners with the organisation competition Genopole in the field of agri- environment, of JIB, Health BiotechDay Business France and still BioFit Lille or Strasbourg.
Why a crowdfunding campaign?
Biotech 3.0 pblication is bi monthly with 22 issues per year . Our business model is mainly based on subscriptions. Our customers are major pharmaceuticalS, cosmetic groups as well as public research organizations, institutional (educational or professional Institutes) entities, SMEs and start-ups.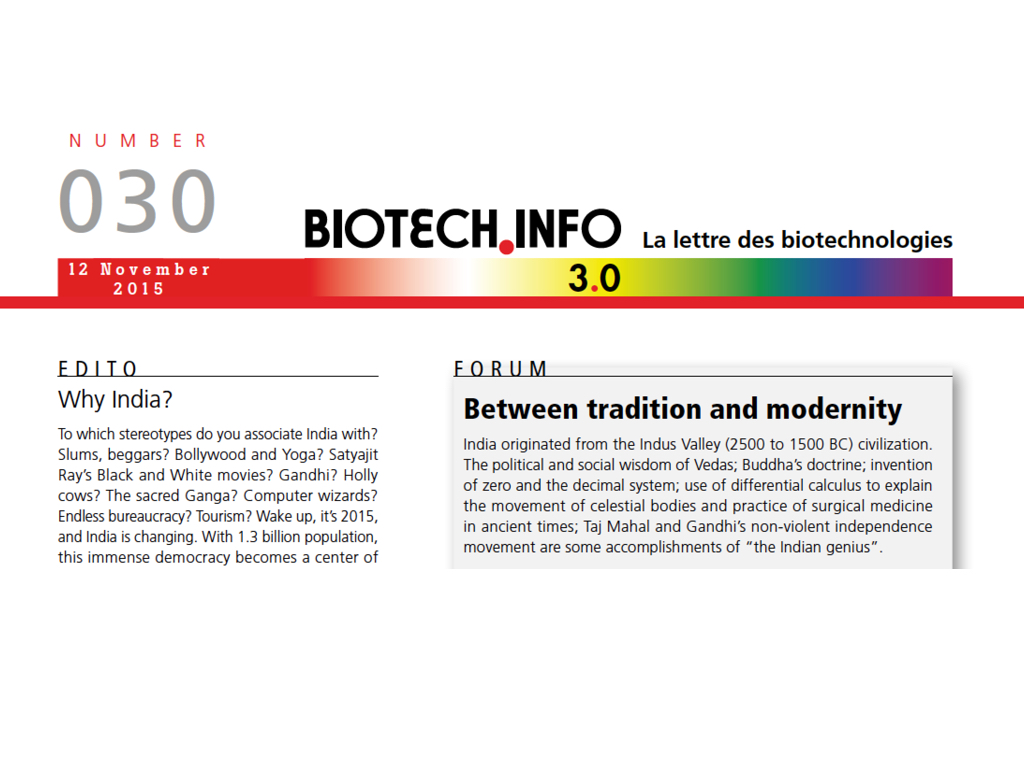 Le premier de la série, consacré à l'Inde est paru fin 2015. Forts de ce succès, nous souhaitons poursuivre en 2016 avec le Maghreb et le Canada. Nous voulons aussi élargir notre offre aux étudiants, aux professeurs du secondaire et des universités.
We want to develop our bilingual edition in English to promote French biotechnology internationally and publish special issues on foreign countries. The first of this series WAS devoted to India was published end of 2015. We wish to continue in 2016 with Maghreb and Canada.
We also want to reach out to students, high school teachers and universities. To implement our new ambitions, we need you to improve the site, make it more dynamic ( with videos ) , develop investigative surveys and data journalism, and update interactive maps like the one we have achieved early 2015 on therapeutic antibodies. By contributing financially to our development , you also contribute to the promotion of French biotechnology. Thank you for your support
Who we are?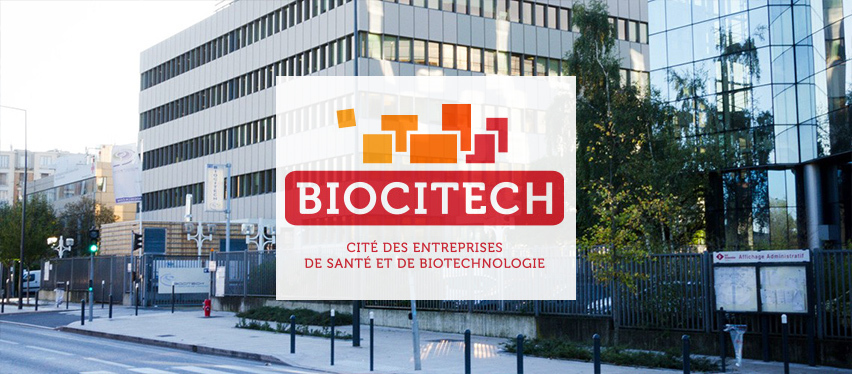 Our team is composed by 10 journalists who cowork with some experts, to publy articles focused on innovation.
Describe your project goal
We have a subscription renewal rate of 95 %, which confirms the quality of our information. Our ambition is to develop links between the various stakeholders, create new topics, promote French start-ups, make available research theses and mini biographies of researchers in e-book.