Wellfundr is the first crowdfunding platform dedicated to Health projects: Wellfundr accelerates projects that will bring us a better life tomorrow. Together with researchers, entrepreneurs, non profit organizations and communities, Wellfundr brings to life projects and supports their development. With Wellfundr, projects get an easy access to financial and human ressources.



Explore the projects
by
Annie Bramard-Blagny
Un Voyage musical, scientifique et solidaire pour prouver le rôle du Tango (Musique et Danse) sur les troubles neurodégénératifs de type Alzheimer.
€ 5,410
pledged
on
€ 7,000
by
ELIMATCH
Eliminer sans aide humaine au moment nécessaire en réduisant significativement le contact peau / déchets corporels
Brive FR
€ 1,503
pledged
on
€ 5,000
by
Guillaume
Une pause, 2 clics, et vous êtes dans votre pharmacie. Soutenez Guillaume à développer son application.
Le kremlin Bicêtre FR
€ 22,800
pledged
on
€ 20,000
by
2A2M
Appel à dons pour la crèche 2A2M et la scolaristaion des petits
Nosybe MG
by
Association iSEP
La SEP : une maladie que tout le monde pourrait avoir. Une maladie grave, encore sans remède et toujours pas de vrai diagnostic !
Vertou FR
€ 11,010
pledged
on
€ 35,000
The collaborative economy for health
Financing your project// Generating market value to your idea// Improving your service or your product // Accelerating your development // Getting expert coaching // Raising your visibility// Mobilizing a team // Accessing to a revelant network // Recruiting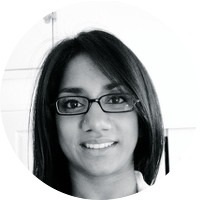 "Wellfundr allowed us to raise funds without having to manage the legal and financial part of the collected funds. They put up a friendly a simple interface. We were even able to exchange with contributors via their comments, which enables us to create a link with the people who believe in the project and want to know more."
MADHU DESBOIS - CEO & Co-founder,
MAYPOPP