Wellfundr is the first crowdfunding platform dedicated to Health projects: Wellfundr accelerates projects that will bring us a better life tomorrow. Together with researchers, entrepreneurs, non profit organizations and communities, Wellfundr brings to life projects and supports their development. With Wellfundr, projects get an easy access to financial and human ressources.



Explore the projects
by
P3 Innovation
Récolte de fond pour financer la production de la matière première nécessaire à la fabrication des premiers lots de culottes antidouleur PantySoft pour leur lancement officiel.
Mollon FR
by
Philippe Poncet
L'association France BPCO lance son appel aux dons pour lutter contre la BPCO
Londe-les-Maures FR
€ 1,520
pledged
on
€ 4,000
by
Annie Bramard-Blagny
Un Voyage musical, scientifique et solidaire pour prouver le rôle du Tango (Musique et Danse) sur les troubles neurodégénératifs de type Alzheimer.
€ 5,410
pledged
on
€ 7,000
by
2A2M
Appel à dons pour la crèche 2A2M et la scolaristaion des petits
Nosybe MG
by
JustineR37
Aidez moi à trouver des solutions innovantes de lutte contre le paludisme grâce à la bactérie Wolbachia / Help me to find new solutions against malaria using Wolbachia
by
Corine Cliquet
L'association Thera Wanka est invitée à une table ronde sur les maladies rares à Bruxelles le 8 novembre 2017 et a besoin de fonds pour faire avancer les besoins des patients face à l'errance médicale des maladies rares
by
Molkasno
Notre mission Good Brain, Good Life est d'apporter à nos seniors le bien être au quotidien en stimulant leurs potentiels cognitifs.
Levallois Perret
by
Maison d'art thérapies et de la création artistique_MATCA
Ma vie en Mélodies est un projet de musicothérapie en soins palliatifs. Les fonds permettront aux patients de faire leur biographie musicale gratuitement.
Paris FR
€ 1,240
pledged
on
€ 1,800
The collaborative economy for health
Financing your project// Generating market value to your idea// Improving your service or your product // Accelerating your development // Getting expert coaching // Raising your visibility// Mobilizing a team // Accessing to a revelant network // Recruiting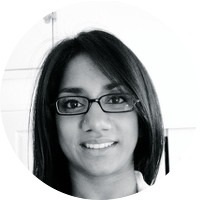 "Wellfundr allowed us to raise funds without having to manage the legal and financial part of the collected funds. They put up a friendly a simple interface. We were even able to exchange with contributors via their comments, which enables us to create a link with the people who believe in the project and want to know more."
MADHU DESBOIS - CEO & Co-founder,
MAYPOPP